MassMu Land Acknowledgment
What is a land acknowledgment?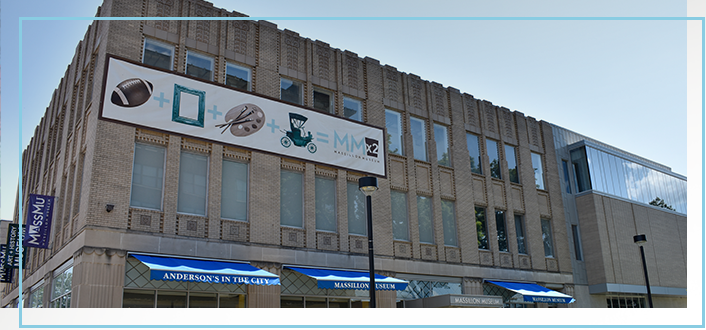 A land acknowledgment is a formal statement that recognizes and respects the history and presence of Indigenous peoples and their enduring relationship to their traditional homelands since time immemorial.
Massillon Museum's Land Acknowledgment
The Massillon Museum recognizes that this is the traditional homeland of the Lenape (Delaware), Shawnee, Wyandot, Miami, Ottawa, Seneca-Cayuga, Chippewa, Potawatomi, and tribes now comprising the Peoria Tribe (Wea, Piankashaw, and Kaskaskia). We acknowledge these peoples, their elders past, present, and future, and the thousands of Native people who now call Northeast Ohio home.
The Massillon Museum and the Western Stark County region occupy land officially ceded by 1,100 chiefs and warriors signing the Treaty of Greenville in 1795.
This land acknowledgment is a work in progress. The Massillon Museum will update this land acknowledgment as work with Native American tribes and organizations continues.