Sponsor a Brown Bag Lunch
MassMu offers opportunities to sponsor Brown Bag Lunch programs. We will try to work with you to find a topic of interest.
About the Brown Bag Lunch Series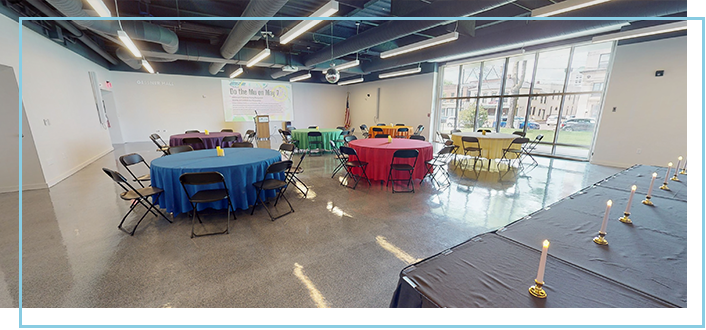 The Brown Bag Lunch Series began at the Massillon Museum in 2003.
Bring a sack lunch or purchase from Greatness Cafe. The program will begin promptly at 12:10 p.m. and conclude at about 12:50 p.m. to accommodate guests who attend during the lunch hour.
Bates Printing sponsors the Brown Bag Lunch Series. It continues on the fourth Tuesday of each month, from January through October.
The event, which is held in the Museum's Gessner Hall, is free and open to the public; no reservations are required, but seats fill early. The Massillon Museum is located at 121 Lincoln Way East in downtown Massillon. For more information, call the Massillon Museum at 330-833-4061.
Media Contacts:
Margy Vogt, Museum Public Relations & Lunch Series Chair - (email Margy)
*Note: there are no Brown Bag Lunches in November or December.
Upcoming Brown Bag Lunches: 2024
All presentations run 12:10 to 12:50 pm
January 23, 2024
Doug Bort, Managing Member, Odyssey Global Consulting, LLC: "Fakes & Forgeries: Discover How an Art Detective Unravels the Truth"
February 27, 2024
Kelly D. Mezurek, Ph.D.: "Black Men in Blue: The Civil War, Ohioans, and the United States Colored Troops"
March 26, 2024
The Ladies of the Grand Army of the Republic: "The History of the Ladies of the Grand Army of the Republic"
Previous Brown Bag Lunches: 2023
January 24, 2023
MassMu Archivist Mandy Altimus Stahl: "The Massillon Museum–90 Years Strong"
View on YouTube
February 28, 2023
Byron Hurt: "Soul Food Junkies"
View on YouTube
March 21, 2023
Stark Parks
April 25, 2023
Brian Hayashi from Kent State University: "Who Do You Believe?: The Office of Strategic Services and Asian Americans, 1945"
View on YouTube
May 23, 2023
Richard Kettler & Terry Roan: "40th Anniversary of Massillon's Vietnam Memorial"
June 27, 2023
Mary McMunn: "From the Governor's Garden to the Fields of Ecuador"
View on YouTube
July 25, 2023
Susan Reid: "Women in Flight: Jerrie Mock (First Female to Fly Solo Around the World)"
View on YouTube
August 22, 2023
Scott Edwards: "The Art of Jack Nicholson on Screen"
September 26, 2023
Jamie Capuzza: "Ohio's Fight for Women's Right to Vote"
October 24, 2023
M.J. Albacete: "Liberty Enlightening the World"