Current Exhibits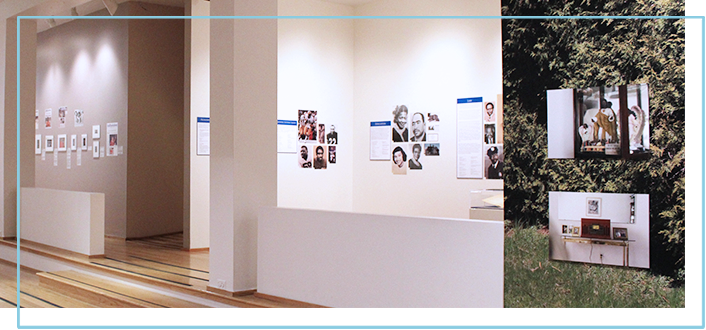 MassMu brings art and history together with a stiMulating array of new museum exhibits that give you plenty to explore every time you visit.
Aultman Health Foundation Gallery
[ First Floor ]

November 30 , 2023—January 14, 2024
Stark County Artists Exhibition
Annual juried exhibition featuring two- and three-dimensional artwork
Paul Brown Museum
[ Second Floor ]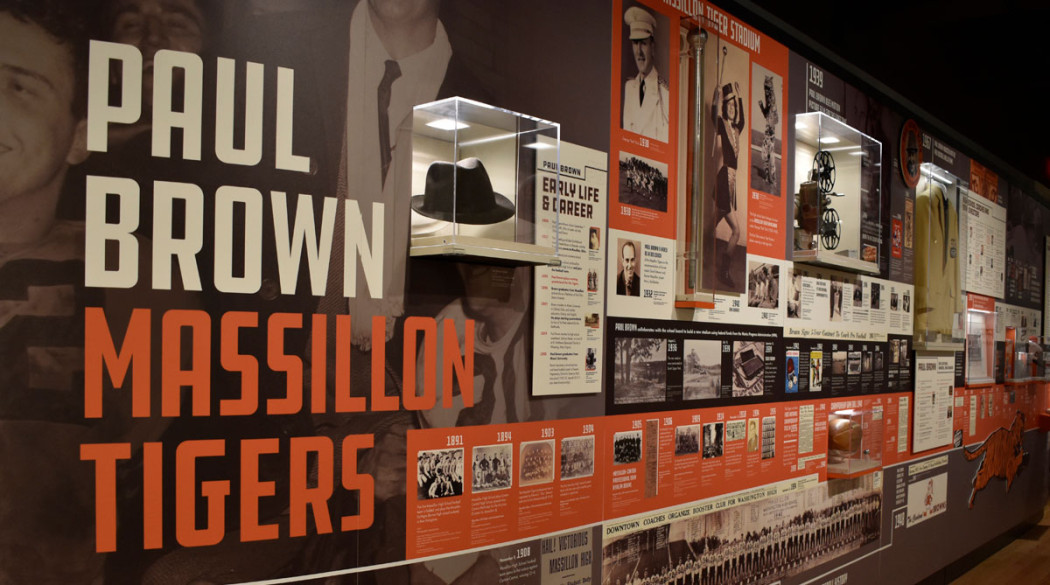 July 29 , 2023—January07, 2024
A Way to Win: Paul Brown's Innovations
A collection explaining the history of Paul Brown's coaching tools: his playbook, projectors, stop watch and more.
Immel Circus Gallery
[ Second Floor ]

Immel Circus
The 100-square foot miniature circus contains 2,620 pieces: thirty-six elephants, 186 horses, 102 assorted animals, ninety-one wagons, seven tents, and 2,207 people.
Most of the pieces were hand-carved by Dr. Robert Immel using tools from his dental practice.
Local History Gallery
[ Second Floor ]

West Side
Artifacts highlighting Massillon's west side include an 1811 deed signed by President James Madison for the Slussertown area (present-day 27th Street West), photographs of west side schools, and menus from restaurants like The Venice. The gallery also commemorates "The Three Buddies" who grew up together on the west side, and enlisted, served, and perished together in Vietnam, using photographs, magazines, and a uniform worn by William Francis Coyne.

Jewel Automobile
Manufactured by Forest City Motor Car Co. Massillon, Ohio The Jewel motorcar model "E" Stanhope was built in Massillon in 1907-8. Paired with transportation-related artifacts, the Jewel sits in front of a c.1905 photo mural of downtown Massillon.
Photography Gallery
[ Second Floor ]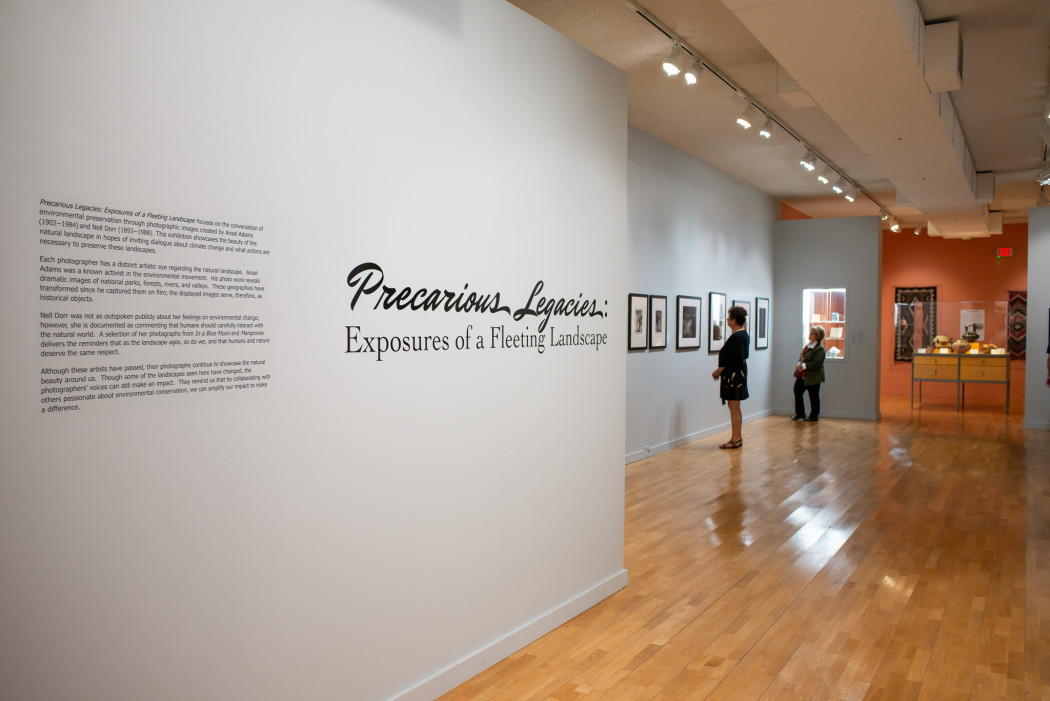 September 09 , 2023—July 28, 2024
Precarious Legacies: Exposures of a Fleeting Landscape
Precarious Legacies: Exposures of a Fleeting Landscape focuses on the conversation of environmental preservation through photographic images created by Ansel Adams (1902–1984) and Nell Dorr (1893–1988). This exhibition showcases the beauty of the natural landscape in hopes of inviting dialogue about climate change and what actions are necessary to preserve these landscapes.
Studio M Gallery
[ Second Floor ]

November 30 , 2023—January 14, 2024
Elena Masrour: Bingo! I'm the King Now!
Reception: November 30, 2023, from 5:30 p.m. to 8:00 p.m.
Image: I'm just doing my job!!!, India ink & combo brush on Bristol paper
Albert E. Hise Fine & Decorative Arts Gallery
[ Second Floor ]
Highlights from the Permanent Collection
Fine art highlights from our permanent collection include sculptures by Popeye Reed, William Harper, and Anna Hyatt Huntington; works by John Carlson, Ralph Albert Blakelock, and Viktor Schreckengost.
Judith Paquelet American Indian Gallery
[ Second Floor ]

First Peoples of North America
American Indian tribes are documented as living on the North American continent by the end of the Pleistocene era 11,700 years ago. Artifacts from the Massillon Museum's permanent collection show the craftsmanship of a variety of tribes including Adena, Hopewell, Mississippians, Puebloans, Inuit, and local Nobles Pond Paleoindian site.
Edward and Louise Mahoney Family Gallery
[ Second Floor ]

Ethiopian Expedition of 1903
In 1903 Skinner traveled with a detachment of United States Marines, and Massillon residents Horatio Watson Wales (who served as secretary) and Dr. Abraham Per Lee Pease (who served as medical doctor). Emperor Menelik II (1844–1913, reigned 1889–1913) was responsible for modernizing his country in a variety of ways. Menelik's signature of the Treaty between the United States and the King of Ethiopia to Regulate the Commercial Relations between the Two Countries became the cornerstone for a long and fruitful friendship between Ethiopia and the United States. The artifacts and images exhibited in this gallery were acquired during that 1903 Ethiopian expedition and represent gifts from Emperor Menelik II.
Innovators of Massillon Gallery
[ Second Floor ]

Innovators of Massillon
Massillon Museum has opened a new permanent exhibition in its second-floor galleries. Innovators of Massillon features individuals whose contributions in a variety of fields have impacted the Massillon community and resonated beyond.
Fred F. Silk Community Room Gallery
[ Lower Level ]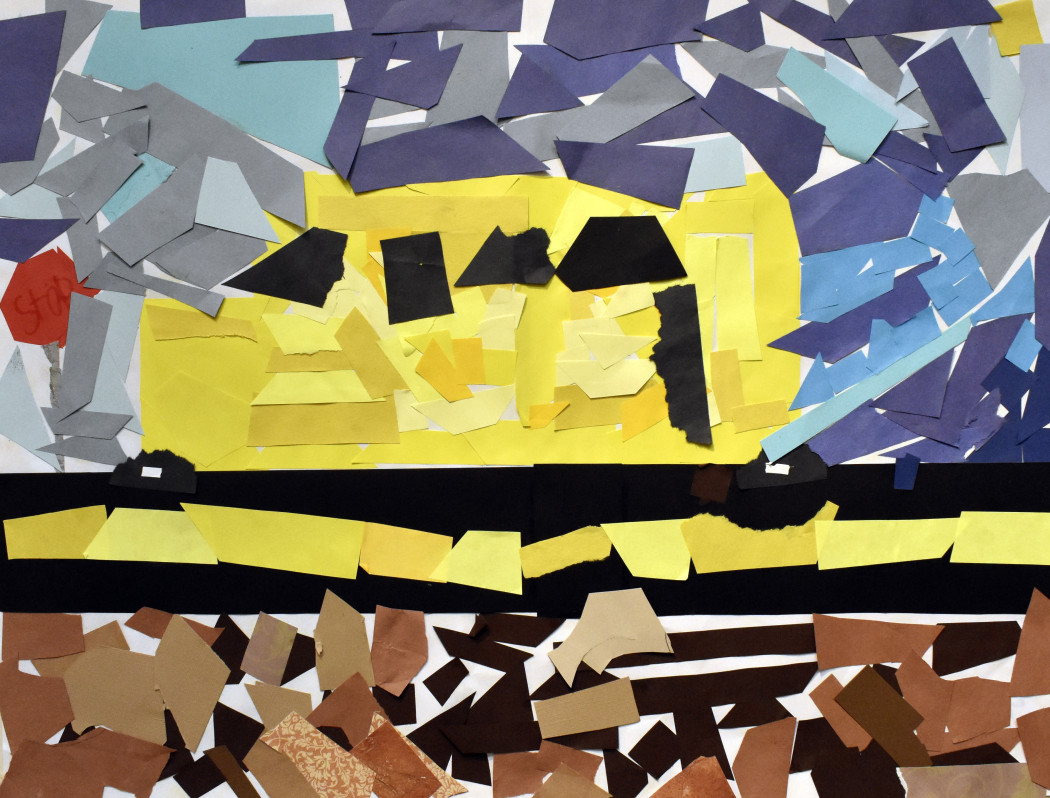 October 28 , 2023—January 07, 2024
Artwork by Members of the Boys and Girls Club of Massillon
October 28, 2023–January 7, 2024
Juried artwork categorized by age group and medium