Traveling Exhibits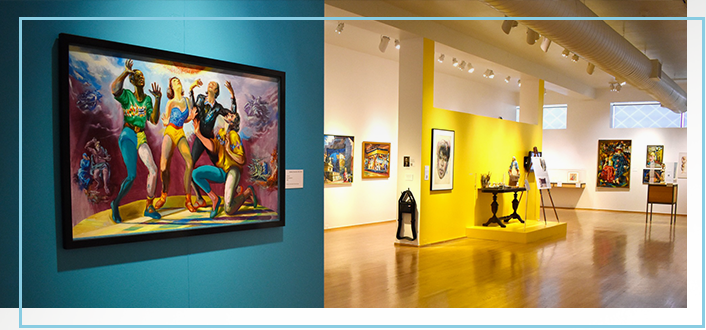 MassMu brings exhibits of note outside its walls to other comMUnities, so more people may enjoy and learn.

Imagining a Better World: The Artwork of Nelly Toll
In WWII Nazi-occupied Poland, a young Jewish girl named Nelly Toll was forced into hiding with her mother. Camped out in the small bedroom of a tiny apartment owned by a Catholic couple, Nelly and her mother did not go outside for 18 months. During this time, Nelly began painting watercolor images of happy children, carefree school days, and more, accompanying these images with handwritten short stories. Her imagined world brought her hope and comfort in the midst of tragedy and became a powerful vehicle for making sense of the history around her.
The Massillon Museum proudly offers the opportunity to exhibit Nelly's work, one of the largest extant collections of Holocaust memorabilia created by a child.

Between Two Worlds: Nell Dorr
As a child, Nell Becker Dorr (1893–1988) learned the art of photography in her father's studio just steps from the current location of the Massillon Museum. She matched those darkroom skills with her innate sense of artistry to earn international recognition.
The photographer first gained notice for her 1934 exhibition at Delphic Studios in New York City, Famous Men, which included images of Carl Sandburg and the man who would become her husband, inventor John Van Nostrand Dorr. Her lifelong dear friend, the actress Lillian Gish, provided entree into the world of well-known individuals.
The other side of Dorr's artwork features more imaginary settings, children as fairy-like creatures in beautiful natural settings—sometimes mangrove swamps in Florida, other times New England woodlands. Later she created abstract photograms in her darkroom, creating imaginary scenes sometimes with just the light of a kitchen match to expose the images.
To learn more about renting this exhibit, please email Executive Director Alexandra Nicholis Coon.

Faces of Rural America
Faces of Rural America encompasses century-old images by Belle Johnson of Monroe City, Missouri (located near Hannibal, Missouri), and Henry Clay Fleming of Ravenswood, West Virginia (along the Ohio River), where they served for decades as their small towns' lone professional photographic portrait artists. Both are significantly represented in the permanent collection of the Massillon Museum.
"The Massillon Museum had the unique opportunity to work with the residents of Ravenswood and Monroe City to help preserve the historical narratives of the cities and their residents as well as the legacies of Henry Clay Fleming and Belle Johnson," said Massillon Museum Executive Director Alexandra Nicholis Coon. "Making these images and their stories accessible is a high priority."
View the archived project website. (special thanks to Archive.org)