Research
at the Velma B. Erwin Research Room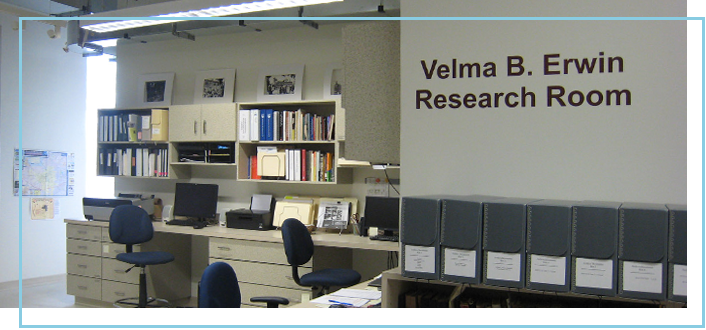 The Massillon Museum staff will be glad to help you research a topic in the art museum archives. The permanent collection contains more than 100,000 objects and archives. Please also read our rules carefully.
Hours:
Appointments for onsite research may be made for Tuesday-Thursday 10:00am-4:00pm. Any special appointments are subject to approval by the staff and may cost an additional $10.00 to arrange. Appointments must be made 2 weeks in advance.
A $20.00 non-refundable deposit may be required for appointments at the discretion of the Curator and Archivist. The fee will be credited towards the total hourly fee. For correspondence research, please allow up to 4 weeks for a response.
Regulations
1. Researcher must request museum archives materials in advance and make an appointment. Please allow 4 weeks for a response.
2. Researcher must register with name, address, signature, license or student ID.
3. Cell phones must be silenced.
4. All bags must be left outside of the research area.
5. A Museum representative must be present when working with materials. The Museum representative will bring objects and materials to the research area.
6. Researcher must handle materials with care, keeping materials in order within each file and keeping files in order.
7. PENCILS only. No pens or post-it notes are allowed.
8. White gloves or nitrile gloves, which the Museum will provide, must be worn at all times while handling Museum objects.
9. Photocopies may be allowed at the rate of $.15 per black and white copy. Each color photocopy page is $.75. No photographs will be photocopied. For photograph reproduction fees, see below.
10. We cannot photocopy entire books. We allow up to 20 pages only per book to be copied.
11. Cameras are not permitted during research, unless previously approved by Archivist. Snapshot photos may be taken of certain archival materials to assist in research. These are for personal use only and may not be reproduced.
12. No high resolution digital images will be emailed. Low resolution images may be sent for preview purposes only. Some digital images may be purchased. Please ask the Archivist for rates.
13. We reserve the right to decline photocopies and digitization. Preservation is our most important concern.
Fees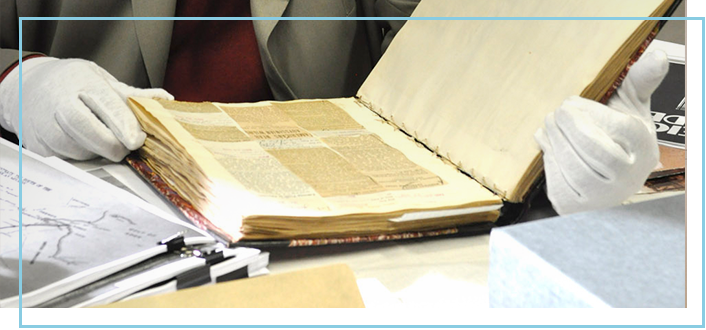 Collection Objects
Research (onsite or by correspondence) is $15.00 for the first hour, and $25.00 every hour thereafter
Archive Research
Onsite Research appointments are $5.00 per half hour.
Research fee is waived for Members of the Massillon Museum, personnel of other museums, and students through graduate with proof of affiliation. Massillon residents receive the first half hour free of charge.
Correspondence Research is $15.00 for the first hour, and $25.00 every hour thereafter.
Massillon Museum Members, museum personnel, and students through graduate will receive a 50% discount. Entire fee must be paid before research results will be released.
Copies & Reproductions for Personal Use
Photocopies:
$.15 per page black and white, $.75 per page color
Photograph Reproductions:
The Museum has 60,000 photographs in the permanent collection. Not all images are available for reproduction. To view some of our major photographic collections, visit our Virtual Exhibits.
In your choice of matte or glossy
| | |
| --- | --- |
| 4 x5 | $8.00 |
| 5x7 | $12.00 |
| 8x10 | $17.00 |
| 11x14 | $20.00 |
| Panoramic | Price upon request |

Audio-Visual Reproductions: $20.00 for DVD, $25.00 for VHS, $10.00 for VCD, $10.00 Audio Casette Tape, $15.00 CD
Copies & Reproductions for Publication or Broadcast
Photograph and film reproduction rights for film, books, websites, and other publications are dealt with on a case-by-case basis and must be approved by our Executive Director. Different collections have different rights and restrictions. For inquiries regarding reproduction of artifacts and art museum archives from the Massillon Museum permanent collection may directed to:
Mandy Altimus Stahl
Archivist
Email
Phone: 330-833-4061 x 113