OHregionalities
Museum Shop
Shop In-Person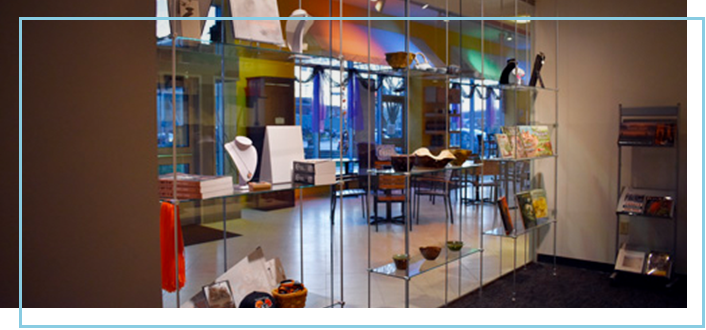 See our new newly renovated shop inside the Museum lobby!
We accept cash, checks, and all major credit cards.
As part of its expansion project, the Massillon Museum gift shop has been enlarged and enhanced. "OHregionalities has blossomed from a small, hidden niche in the Museum lobby to an enticing glass fishbowl of fun items," said Guest Operations Manager, Brandon Rohrer, who oversees the shop.
The shop's contents have also dramatically changed. The number of consigning artists has significantly grown to include infused glass and sterling artwork; little Victorian shadow boxes, some designed exclusively to reflect the Massillon Museum's collection; and Zentangle artwork.
Rohrer has increased the inventory of items for children, the most popular being a paint-your-own piggy bank and infant-safe stuffed animals.
The Museum gift shop is an excellent source of local history books: Early Massillon and Lost Kendal; Massillon: Reflections of a Community; Fourth Street: A Century of History and Design; Tiger Legacy; exhibition catalogs; The Massillon Connection: A Pioneer Woman, A French Bishop, and a Village on a River; and many others. Timeless Rivals DVDs and hats are offered for sale.
Members of the Massillon Museum receive a discount, as do EBT and SNAP card holders through the Museums for All program, and active military personnel and their immediate families as part of the Blue Star Museums program.
OHregionalities is open throughout the Museum's regular hours: Tuesday through Saturday 9:30 a.m. to 5:00 p.m. and Sunday 2:00 to 5:00 p.m.
Shop online
We add new items all the time, check back often!