Artful Living and Learning
Program Overview
Artful Living and Learning is an early childhood education program offered through the Stark County Educational Service Center that immerses preschoolers in fine arts through standards-based lessons in visual arts, literacy, music, drama, and dance for 25 weeks. Early exposure to fine arts stimulates creativity and leads to improved academic achievement. A family improvement component helps parents improve the health of their families and reinforces the arts in the home. Research is an important program component in proving program effacacy and in acquiring funding. Recent studies have demonstrated significant improvement in academic achievement. Founded at the Massillon Museum and first implemented in one preschool class in Massillon City Schools, the museum program currently impacts one-thousand-three-hundred preschoolers weekly throughout Stark and Carroll Counties. Artful Living and Learning is intended to be a replicable model for stimulating creativity in children, improving academic achievement, and integrating the arts into core curriculum.
Program designers and administrators firmly believe that among the greatest powers on Earth is human creativity, and among the greatest tragedies is a child who has not been introduced to his or her creative potential. Artful Living and Learning is in its sixteenth year of introducing early learners and children with disabilities to their creative potential.
Learn more about the program by visiting the Stark ESC site at StarkCountyESC.org/Artful-Living-and-Learning.
Now in its 16th year of operation in 2023-2024, Artful Living and Learning:
Provides lessons in drama, music, visual art, and dance led by talented teaching artists for 25 weeks in October through April
Contracts 23 teaching artists who teach more than 500 individual arts integration classes weekly at 24 public school preschools and affiliated preschool sites
Impacts approximately 3,000 students, helping them improve their academic achievement, creativity, and school readiness
The Massillon Museum and five Stark County community and arts organizations collaborate with the Stark County Educational Service Center in the operation of the program:
ArtsinStark
Canton Ballet
Canton Museum of Art
Canton Symphony Orchestra
Massillon Public Library
Our goal is to use Artful Living and Learning as a template to be replicated in school districts across Ohio and beyond. Artful Living and Learning is introducing children to their creative potential and is awakening an awareness of beauty and of the arts they may otherwise never experience.
Children learn that they have the ability to create something that does not already exist. Immersion in the arts enhances vision and creativity, increases academic performance, and stimulates leadership characteristics.
"Education is not the filling of a pail, but the lighting of a fire."
-William Butler Yeats (1865-1939)
Program Contact at the Massillon Museum
Program Summary
The Artful Living and Learning program stimulates children to realize that they have the ability to create something that does not already exist.
Studies show a link between arts and leadership. Both are founded on vision and creativity.
The Artful Living and Learning program was created to immerse developing minds in the fine arts to enhance vision and creativity.
The museum program involves parents in their children's creative and academic development.
Artful Living and Learning provides a uniting collaboration among community organizations and the public schools.
The program is replicable for other school districts.
View Artful Living & Learning 2017
Sponsor Artful Living and Learning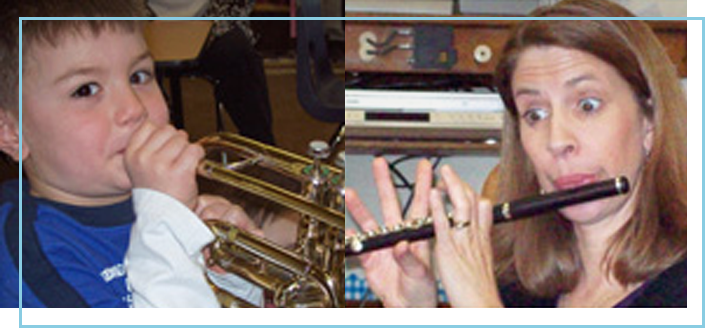 Help us continue the great work we're doing in the schools!
Phase I: Classroom Immersion
The earlier "effective nurture" is applied, the more effective it will be. This is why Artful Living and Learning chose preschoolers as its audience.
Artful Living and Learning:
Fine arts immersion reinforces creativity over an extended period of time.
Arts providers' lessons reinforce teachers' daily lesson plans and meet state educational standards.
Parents receive a weekly plan of the arts classes their children will experience.
Lessons are taught by professionally trained artists.
The program can be easily replicated in other schools.
The program includes lessons in one or more of these fine arts: visual arts, literature, music, drama, or dance. The response from teachers, parents, administrators, and observers

has been enthusiastic.
Phase II: Family Environment
Children spend more time at home than they do at school. In order to enhance children's exposure to the arts, Artful Living and Learning has invited families to participate in the program outside of the school environment.
Artful Living and Learning:
Hosts regularly scheduled family meetings.
Offers art classes for all children in the family.
Presents helpful information for parents on topics of wellness, nutrition, local social services, and more.
Provides art supplies to all children in the family to use at home.
This component invites the parents to become involved in their children's education and creativity in a non-threatening environment.
Phase III: Research
Artful Living and Learning (ALL):
Has created a tracking process for measuring achievement throughout the students' academic careers.
Creates a basis for establishing standards for early childhood development.
Evaluates each child with

nationally recognized tests: Young Children's Achievement Test (YCAT) and Teaching Creativity in Action and Movement (TCAM).
Has engaged the Stark Education Partnership for research analysis.
Results of the pre-test/post-test assessment from 2012-13 demonstrated significant academic improvement in preschool children experiencing ALL when compared to preschool children not experiencing ALL, from a school system of similar demographic make-up as that of the experimental group. Pre-test/post-test research will be repeated during school periodically.
During 2014-15, and 2016-17, longitudinal research looked at Massillon fourth grade students. Data on grade-point average and standardized test results was collected from students impacted by ALL in preschool and compared to similar data of non-ALL students. Results proved positive in nine of twelve areas tested, in 2014-15, and in all areas tested in 2016-17.
Thank you to all of those who support the Artful Living Program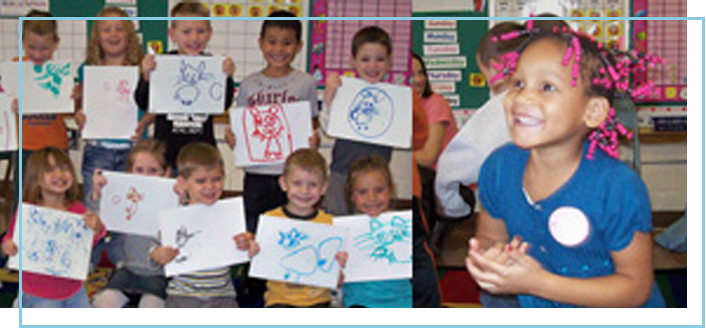 Participants
ArtsinStark
Canton Ballet
Canton Museum of Art
Canton Symphony Orchestra
Massillon Museum
Massillon Public Library
Stark County Educational Service Center
Advisory Board
DaNita Berry, Massillon City Schools
Christopher Craft, Massillon Museum
Amanda Crowe, Canton Museum of Art
Caroline Eberhard, Canton Symphony Orchestra
Julie Mizer Grasse, Canton Ballet
Teresa Gregg, Danbury Senior Living
Liza Grossman, YWCA Canton
Thomas Horwood, ICF
Kevin Kern, University of Mount Union
Gail Martino, Former ALL Program Director
Michelle Nervo, Stark County ESC
Linnea Olbon, Canton City School District
Tom Piccari, Stark County ESC
Stephanie Toole, Massillon Museum
Funding, Actual and In Kind (2008 to Present)
Grants and Donations
ArtsinStark
Aultman Foundation
Canton City School District
Charity Rotch School Foundation
Paul & Carol David Foundation
George H. Deuble Foundation
First Merit Foundation
Gessner Family Foundation
Martha Holden Jennings Foundation
Massillon Cable TV
Massillon City School District
Ohio Arts Council
PNC Foundation
Private Donations
Rotary Foundation of Massillon
Stark County Educational Service Center
Stark Community Foundation Grants:
The James V. and Velia Armogida Charitable Fund
The Walter K. and Wilda E. Bortz Fund
Peter and Judith Schurman Charitable Fund
William A. Shanafelt Philanthropic Fund
Henry and Louise Timken Foundation
In-Kind Support
Ashland University, Massillon Branch
Boys and Girls Club of Massillon
Canton Ballet
Canton City Schools
Canton Museum of Art
Canton Symphony Orchestra
The Early Childhood Resource Center
Lion's Lincoln Theatre
Massillon City Schools
Massillon Museum
Massillon Public Library
Massillon Recreation Center
PNC Bank, Massillon Branch
Salvation Army of Massillon
Santangelo's Restaurant
Stark Educational Partnership
Stark County Educational Service Center
Subway of Lincoln Way West