NEA Big Read
Massillon 2024
Homegoing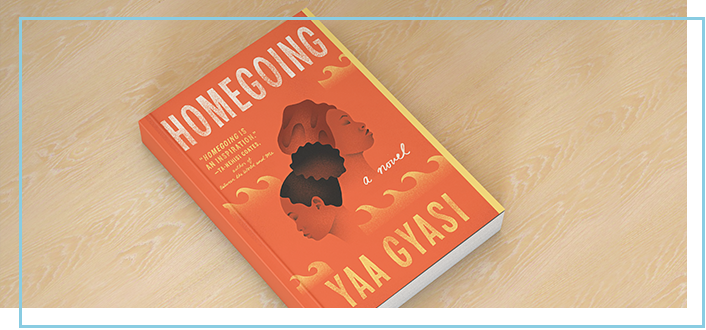 by Yaa Gyasi
The 2024 NEA Big Read Massillon book selection is Homegoing by Yaa Gyasi. For seventeen consecutive years, the Massillon Museum has been honored to be awarded the NEA Big Read grant. NEA Big Read is a program of the National Endowment for the Arts in partnership with Arts Midwest.
What is the NEA Big Read program?
The NEA Big Read is a community reading program focused on a single book. Massillon Museum and its amazing community partners create innovative and critical programs highlighting the book themes, exposing participants to new genres and ideas. The selected book is offered to the community for free so many can participate. Since 2008, Massillon Museum has proudly distributed more than 32,000 books to Massillon and its surrounding communities.
Visit www.arts.gov/initiatives/nea-big-read/homegoing to learn more about the author and book selection, and to access discussion questions from the National Endowment for the Arts.
Call for Submissions
The Massillon Museum invites students in kindergarten through twelfth grade in Northeast Ohio to submit their artwork to the new Family Means to Me exhibition in the Fred F. Silk Community Room Gallery! This exhibition will be on display from April 6 through June 9, 2024, and will be held in conjunction with the seventeenth annual NEA Big Read in Massillon. This year's book selection is Homegoing by Yaa Gyasi, a historical fiction novel that traces eight generations of a family descended from two half sisters born in Ghana. Current public, private, parochial, and homeschool students are invited to submit their original artwork inspired by what family means to them!
More details regarding submissions can be found here, or by contacting Stephanie Toole, Education and Outreach Manager, at sltoole@massillonmuseum.org or 330-833-4061 x 104.
Book Pick-Up Locations
Free copies of Homegoing will be available at the Massillon Museum, Massillon Public Library, and partner organization sites beginning on the Kickoff date. This page will be updated as sites receive their copies in April 2024.
2024 NEA Big Read Massillon Programs
Saturday, April 6, 2024
2024 NEA Big Read Massillon Kickoff
Massillon Museum, 121 Lincoln Way E., Massillon, OH 44646
Pick up your free copy of the 2024 NEA Big Read Massillon book selection, Homegoing by Yaa Gyasi!
Additional information about the Kickoff and other NEA Big Read programs will be made available in March 2024.
Learn More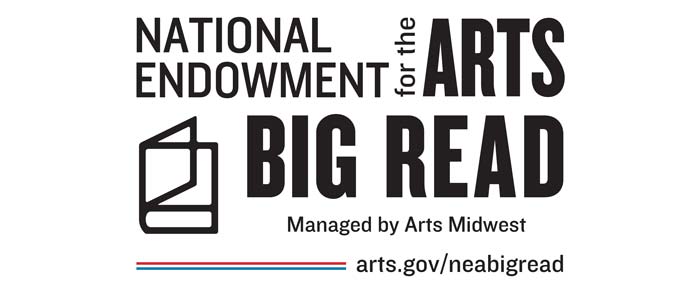 Previous NEA Big Read Massillon Book Selections
2023: Interior Chinatown by Charles Yu
2022: An American Sunrise by Joy Harjo
2021: Circe by Madeline Miller
2020: Can't We Talk About Something More Pleasant? by Roz Chast
2019: Burning Bright by Ron Rash
2018: A Wizard of Earthsea by Ursula K. LeGuin
2017: True Grit by Charles Portis
2016: In the Time of Butterflies by Julia Alvarez
2015: Old School by Tobias Wolff
2014: Fahrenheit 451 by Ray Bradbury
2013: To Kill a Mockingbird by Harper Lee
2012: The Stories of Edgar Allan Poe
2011: The Adventures of Tom Sawyer by Mark Twain
2010: The Shawl by Cynthia Ozick
2009: The Age of Innocence by Edith Wharton
2008: The Call of the Wild by Jack London